---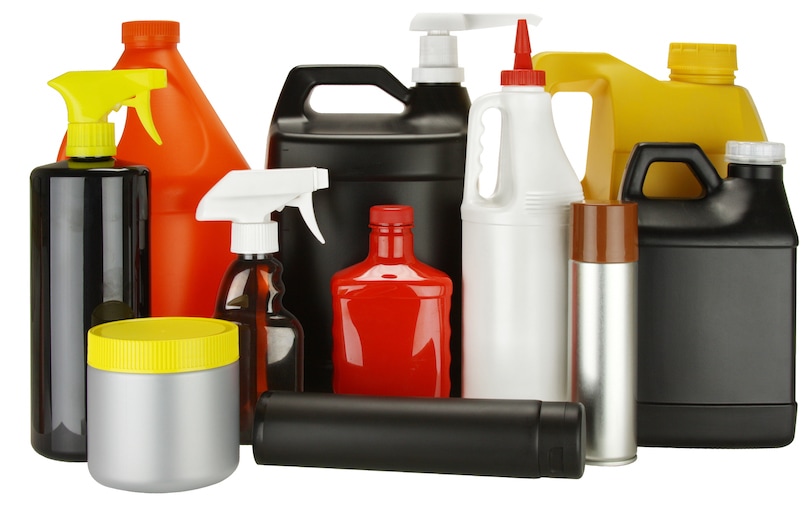 Automotive
McKernan stocks plastic bottles, plastic jars, aerosols, trigger sprayers, pumps, caps and more for the automotive industry with many of these items in our warehouse and ready to ship.
---
Specialty packaging, just for the automotive industry, include automotive additive-style plastic bottles, ranging in size from a few ounces up to a couple of gallons. Handleware and F-style bottles in PET, PP, PVC and HDPE are some of the more common packaging units used in the automotive industry. These bottles often hold automotive additives, oils, solvents, lubricants, cleaners, and an assortment of other automotive fluids. Often, a child resistant cap or tamper evident cap is paired with these bottles, but you will also find continuous thread caps, lotion pumps and a variety of dispensing caps like turrets or directional spout caps, snap-top caps, disc-top caps and push-pull caps.
Collapsible tubes and low profile plastic jars are perfect for thicker products like pastes, waxes, gels, leather conditioner, air fresheners, putty, cream hardeners, adhesives, and polishing compounds. For thinner products, with a spray application, like leather conditioners, cream waxes, polishing cream, tire cleaners, upholstery cleaners, and glass cleaners, both aerosols and trigger bottles with trigger sprayers are excellent.
If you searched our website and were unable to find packaging for your automotive line, please call us at 1 (800) 787-7587 and we can recommend a solution. We can customize anything in our wholesale line and even assist in locating unique items. From color to design, we are here to help you achieve the perfect package!